HEAR WHAT LAURA'S CLIENTS HAVE TO SAY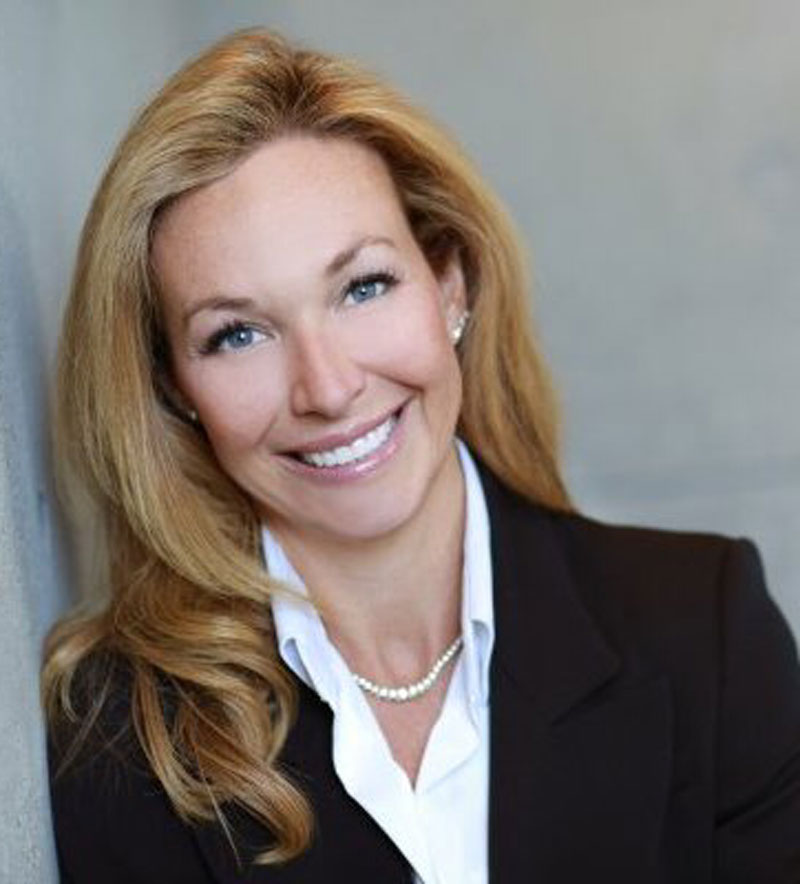 Driving a demanding executive career in high tech, managing a family of five and maintaining a fashionable image is impossible to do alone.  Over eight years ago, Laura Fedock entered my life by coincidence, as she was in the right place at the right time to revamp my tired wardrobe with a fresh, sharp edge.  We became fast friends as Laura helped me define my style, steered me gently to a more fashion-forward stance and opened my eyes to a grander world of fashion beyond designer clothes, jewelry, shoes and handbags.  Fashion and style are about how you live your life, and with the right inspiration and guide, you can make a transformation happen before your eyes.  With Laura, I witnessed a revolution in my closet as basic business wear staples were marched out by perfectly fitted leather dresses, tailored suits, slightly risky ensembles combined with demure accents, and all the right footwear to compliment.  I now have a reputation as the impeccably attired executive with 'the' shoe collection. Furthermore, we put Laura's talents to work on my husband (wow – what an improvement!) and my three children whom are now the hippest dressed in town.  My identical twin 9-year- old girls are sure that Laura owns NorthPark Center in Dallas; and they insist that there can be no one more fashion savvy than Laura! I'd be remiss if I didn't mention her brilliance in finding exactly what I need or desire, and knowing when to pass on items and down select to the perfect assortment.  Time savings, personal and customized service, trend management and friendship are all parts of the grander and incredible opportunity to work with Laura.  She makes being fashionable easy… and crafts you into the finest assembled version of yourself.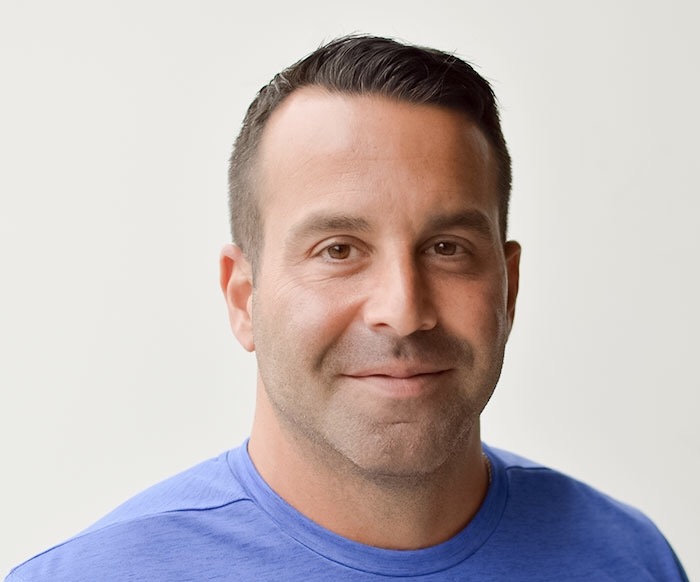 I have been working with Laura for several months and she makes shopping as seamless as can be. As a father of three and business owner, the last thing I want to do is shop-- so Laura takes care of ALL the details for me! I highly recommend her services. Thanks Laura.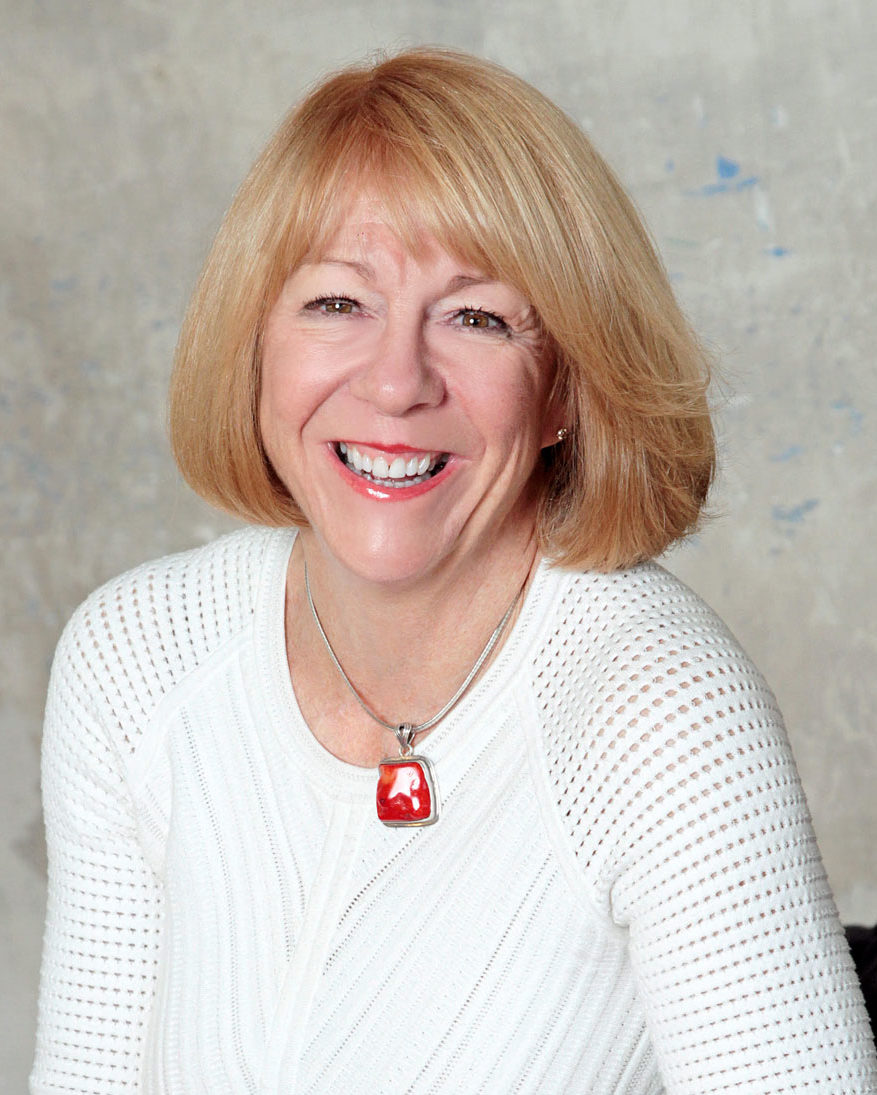 It was my great 'good fortune' to have been assisted at Nordstrom NorthPark eight years ago by Laura. Since that time she has transformed my wardrobe from safe and ordinary, to edgy and yet age appropriate. She now handles all of my clothing purchases independently, with Life-STYLE by Laura, which relieves me from a task that I do not enjoy. I trust her explicitly, and she is a real JOY to work with! Laura's significant talent lies in her sincere ability to listen and maximize each individual's assets by employing her tremendous fashion sense and style; translating that into an extremely unique collection that is customized and hand selected just for me. Every one of her clients retain their individual distinctive look; we are simply not formulae duplicates. I always receive a lot of very pleasing compliments about my work and casual wardrobes, and my quick response is that 'I am blessed to have a great fashion stylist who has much better taste than me, and she has taught me very well!' Thanks Laura.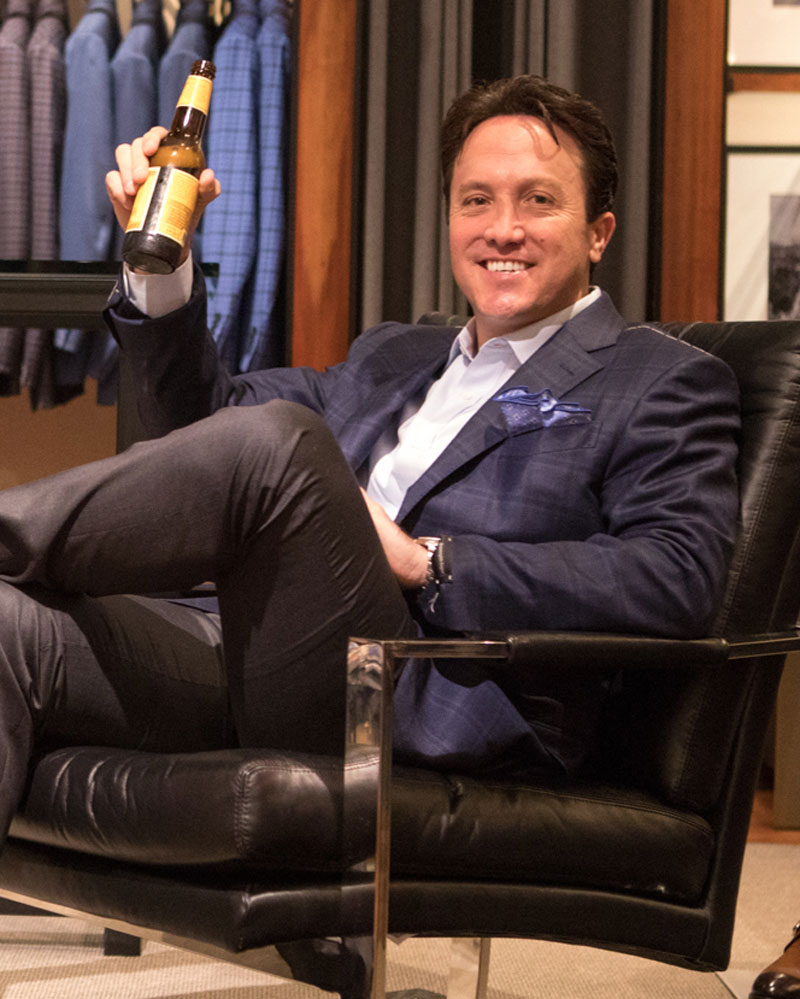 Laura has a terrific sense of style, and I commend her great taste in fashion! Laura– Thank you for making it so easy for me to get what I needed! It's great already having awesome options picked out. You are a true professional! Life-STYLE by Laura…. Follow her pages on social media, and you'll see why!
I've been working with Laura for over seven years. Her attention to detail is off the charts! Whether you need a fresh eye to help you 'shop your closet', someone to shop every boutique from Target to Chanel, or red carpet/special event styling, Laura is the fashionista for you! From trendy to traditional, Laura can help you refine your style. We have never had a bad shopping day!
READ MORE
Kimberley S
I had my first appointment with Laura today and we killed it! She knows the biz in and out, and understood my style preferences after only looking through a few items together. I normally shop fast, only buying 2-3 things at a time, and then always second guessing things I've bought. In just under 2 hours today we
purchased 10 items, all fit to perfection, in the latest trendy styles, and I definitely have no regrets. I was comfortable throughout the entire process, and before you know it we were toasting to a job well done. Exactly what I was looking for and more. Laura loves what she does, is an expert in her industry, and I'd recommend her to anyone looking for a personal shopper and style consultant. She does it all -- and with a beautiful smile to boot. Whatever you need, Laura gets it done. That's all you need to know right there!
READ MORE
Taylor S
Working with Laura has been such a pleasure. She is super knowledgeable and has great style. She treats her clients like best friends. I will continue to work with her, and I'm thankful she was highly recommended to me.
READ MORE
Jennifer E
Laura has superb insight on the latest style and fashion trends, and has helped me on a number of occasions. I would highly recommend her assistance as a personal shopper to men and women looking to be stylish and efficient with their time. As a personal trainer, I have a pretty easy work wardrobe. Laura helps me with my casual attire and outfits for special occasions. I am usually a big sale shopper, and I personally dislike shopping. Laura is amazing at finding the best deals, keeping my budget in mind, yet still understanding my personal taste. Her level of service and natural ability to style and relate to her clients definitely is top notch!
READ MORE
Christian M
I have been working with Laura for over eight years. Laura really helped me rediscover my personal style. Once I got back to work after my oldest son was born, I was ready to refine and edit my wardrobe. I really appreciate Laura's honesty and editing eye. She also has a talent for easing you forward with fashion. Always watching fashion and staying current with new trends, she knows were to nab that special piece. She has helped not only me, but my husband and two sons. Even more, Laura also goes above and beyond to help me when I am busy with family or traveling for business. Last year I was out of town in July during the coveted Nordstrom Anniversary Sale. I gave Laura my wish list and desired budget, and she was able to shop for me remotely. Thank you so much Laura for all your help over the years!
READ MORE
Emily S
Life-STYLE by Laura is truly the top up-and- coming personal shopping, fashion styling and image consulting company in the business, resulting from the outstanding fashion eye of its owner and creative genius, Laura Fedock. You have to witness it for yourself to truly understand just how talented and 'real' she is. Laura has a keen eye for fashion, and most importantly, she possesses a genuine desire to help YOU discover and evolve into the best possible YOU. They say that a wardrobe defines the woman, but Laura helps you discover and define the woman in your wardrobe. I cannot thank Laura enough for how she has always gone above and beyond to help me. Laura, you are a true gem! Thank you again and again.
READ MORE
Theda M
Laura is extremely knowledgeable, friendly and a great listener. She helped me navigate my wardrobe after having a baby and helped me pick some great pieces. I can't wait to work with her again soon. She has a very kind and loving demeanor. I'm very happy with Laura and her amazing sense of knowing exactly what I like!
READ MORE
Jessica B
Excellent service and impeccable style. Look no further for fresh, custom style brought to you by someone with passion, and true talent.
READ MORE
Shawn P
I have known Laura for nearly 20 years, and she has always had a keen fashion sense. As a business owner, it is very important for me to look professional, yet still feel comfortable in the clothes I wear. Laura is excellent at understanding my busy lifestyle. If I'm not in the office, I'm networking, traveling, or fitting in a round of golf. Laura knows EXACTLY what will look good on me and fit me perfectly - and that's not easy, because I tend to be very picky! Time is money for me, and Laura makes shopping seamless for me. From shoes, to sports coats, the best clothing for a beach getaway, and even the top men's skin care products - I trust Laura with all my personal shopping needs. She is definitely the premier fashion stylist in the country, hands down.
READ MORE
Scott M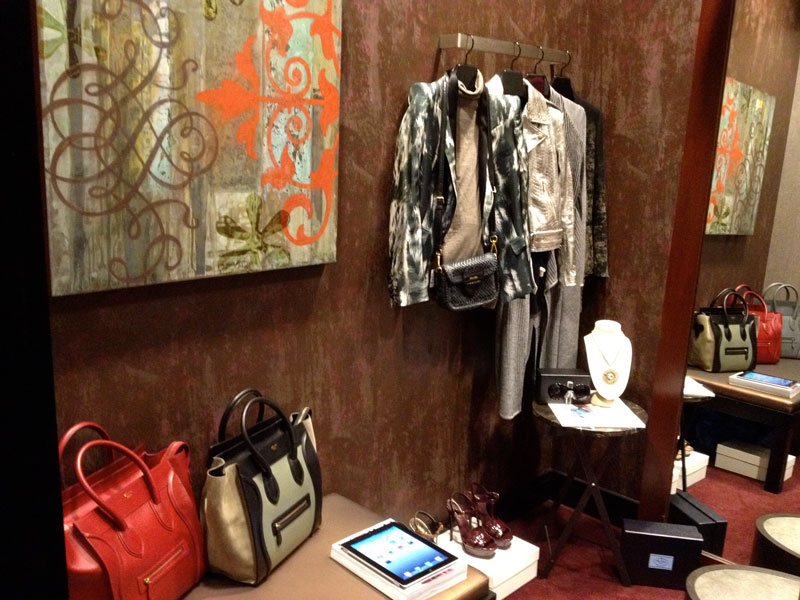 Laura is incredible at styling and branding, both personal and business, but what you do not know about Laura is that she has a beautiful, pure heart. She truly lives each day, giving her clients such love and dedication. And in my book, having a pure, loving heart is gold. She is truly destined for greatness, and I highly recommend working with Laura.
READ MORE
Lisa C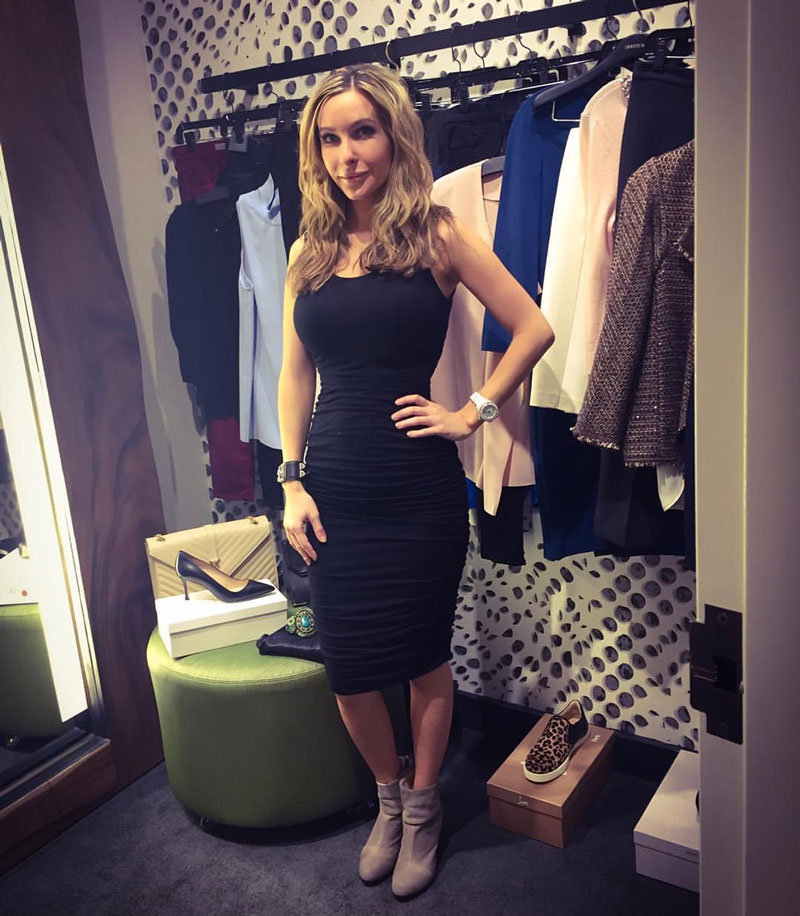 Laura has a great eye for what looks great on everyone. . The "go to" stylist and personal shopper here in Texas!!
READ MORE
Jeff R
As a financial executive in the oil and gas industry for over 40 years, my career calls for a very conservative attire. From the very beginning, Laura knew exactly what would and would not work for me. The last thing I want to do in my spare time is shop - let's just be frank here. Even more, I am extremely particular. I have worked with Laura for the past seven years to finesse my suit wardrobe and expand my casual, weekend attire. Laura has also introduced me to new suit brands that are outstanding, like Hickey Freeman and Canali, to name a few; has paired all my new suits with a minimum of three new ties, expanded my shoe collection and even introduced updated accessories like a new briefcase and two new watches - one casual, and one for work. And when it comes to the details, there is not one item that goes overlooked. From custom shirts, to completing alterations, Laura knows exactly which tailor I will work with and exactly how I like to wear my clothing. I respect Laura's opinion and cannot put a dollar value on how hard she works. With that being said, I will always work with Laura for all my shopping needs. Thanks Laura!
READ MORE
Nick F
When I first moved to Dallas and went to Nordstrom at NorthPark Mall, I was only merely browsing when an intimidatingly gorgeous woman approached me and offered to help me with anything I needed. After meeting her and realizing how genuine, knowledgeable, and stylish she was, I felt extremely comfortable coming back to shop with her again. At that time, I definitely had my own interest in fashion and had an opinion about whom (designer wise) I was comfortable with. Every time I worked with Laura, she allowed me to voice my opinion while still helping me venture outside of my comfort zone. After working with her for so long, Laura not only helped my wardrobe reach a new level of perfection, but I also gained a best friend, and one of the most loyal and honest people you could ever meet. You are not only hiring a stylist, but a woman who will make you look and feel amazing. You will fall in love with playing dress up all over again! Your fullest potential will be achieved with the styling, honesty and selflessness of this woman. Beautiful will only be an understatement! Thank you so much Laura.
READ MORE
Keisha O
I had my first shopping experience with Laura yesterday and it could not have been better! She had so many different outfits/combinations ready for me to see - I loved them all! Professional, expedient, and probably the first 'fun' shopping trip of my life! Definitely worth the drive from Houston - I will be back!
READ MORE
Doug H
When I moved to Dallas several years ago, I met Laura at Nordstrom NorthPark, as a personal stylist based in designer. Laura took me under her wing, and helped me re-vamp my wardrobe. Fashion and style coordination are difficult for me; in fact, I had previously made many shopping mistakes before meeting Laura. I always have had such a difficult time finding things that I liked that also fit me well. Laura is an expert! It's important to note that my style is comfortable and casual; wearing a particular brand is not important to me. Instead, I know what colors I like and what silhouettes I can't wear with my figure. Laura quickly picked up on this and introduced me to brands that were amazing and fit me extremely well. It was not about the designer's name - it was about the look I was trying to achieve and she accomplished EXACTLY that! From Dolce & Gabanna to Donna Karan, Blumarine and Helmut Lang, I have finally discovered brands and silhouettes that fit my taste and style. After several closet consultations, my closet has truly been transformed. Now I have discovered my own personal style, can walk into my closet and successfully put together an outfit, fitting for most occasions. This is all due to Laura's discerning eye and help over these last six years. I can't thank Laura enough for her help - she's a gifted stylist, and I look forward to continuing to work with her.
READ MORE
Mary C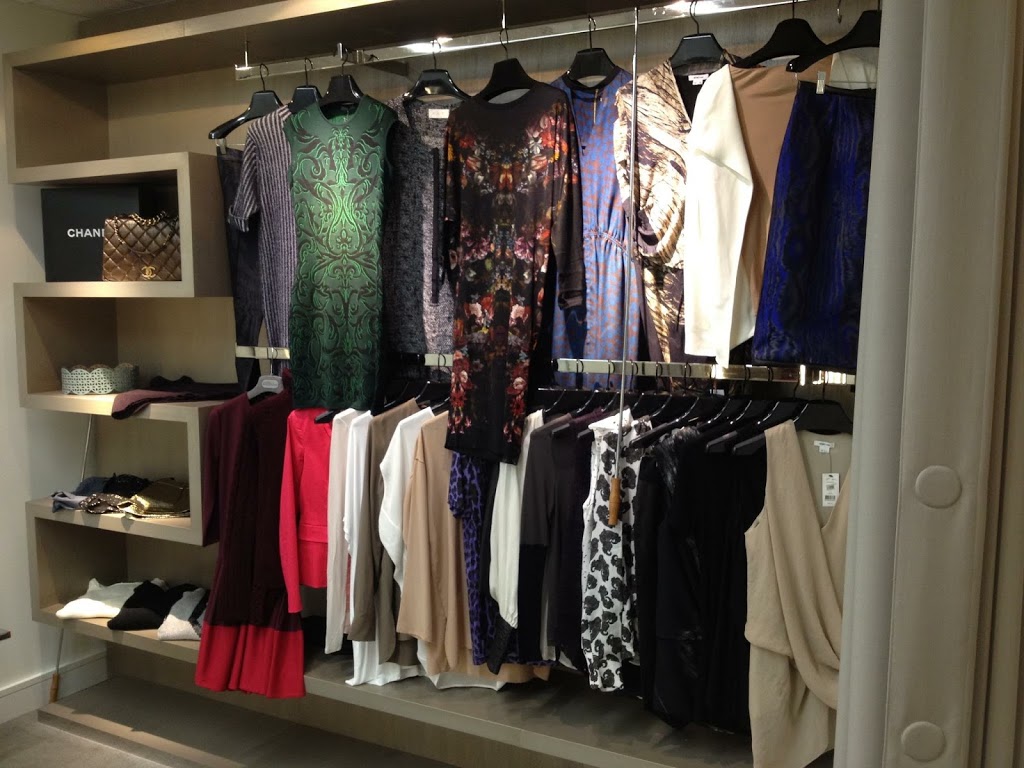 Laura has a great eye for style! Most important she listens to your needs and delivers. Highly recommended!
READ MORE
Jason B
Laura is not only a true gem but such a pleasure to work with.. She had such an eye for fashion and she exceptional with knowing how to make you look and feel your best!!
READ MORE
Lindsey R
Laura is an amazing person. She has transformed my style from a grungy guy to a handsome one!!! Thank you so much for your help!!
READ MORE
Mike M
I met Laura through "The Operations Rock the Troops" TV premiere charity event, and she is an absolutely amazing fashion stylist. Her ability to work under pressure, stay calm, charismatic and poised while she styled 25 models in three looks each was beyond inspiring. (Not to mention that with charity events, when models are volunteering their time, it's quite common that all the runway models will not show up for the dress rehearsal.) In this case, Laura had 15 models (out of the 25 total) who she had to styled right on the spot-- 3 looks each-- and hour before the Runway Rock Show. Ok, so this might sound lengthy, but Laura's attention to detail, charitable heart, and sheer passion for giving back is nothing short of awe inspiring. I look forward to seeing Laura's business continue to grow, as she has the drive, heart and determination to do great things in this world and in fashion.
READ MORE
Juan A