Happy Summer fashion lovers! I don't know about you, but it sure is toasty here in Texas. And when it comes to this summer heat, nothing feels better on your body than a lightweight silky ensemble. Comfortable, breathable, versatile and classy . . . all together my definition of summer chic. Without further adieu, simply click on the pictures for the full blog and outfit description. 🙂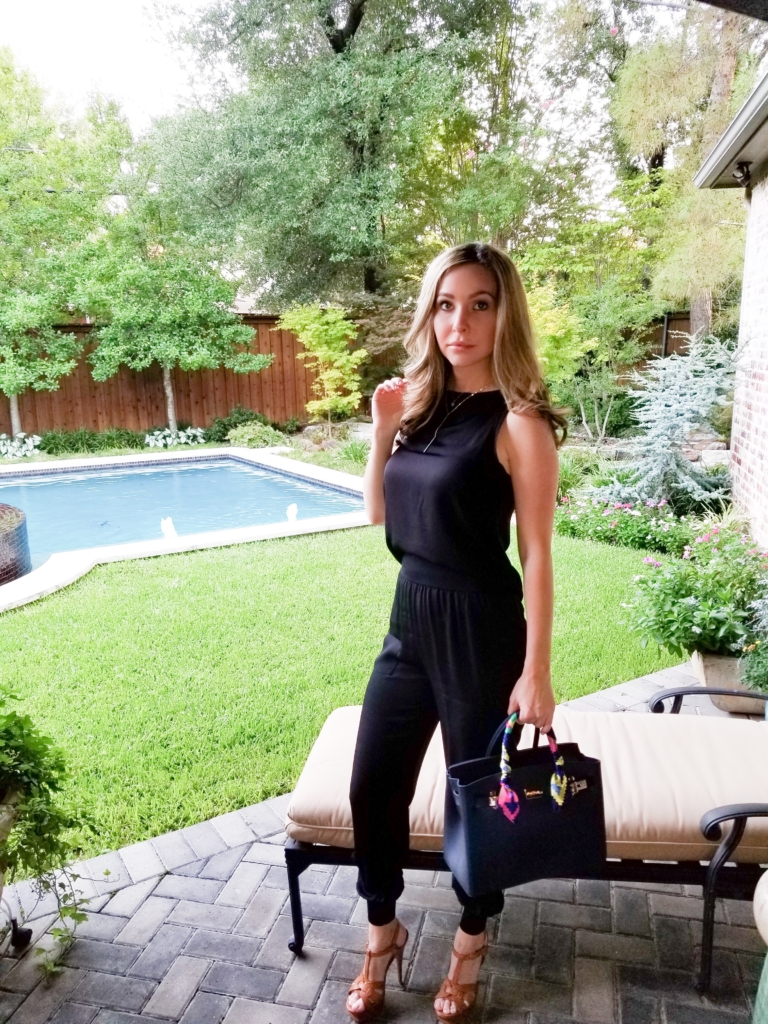 Silk joggers and a matching tank for the win! Seriously though. Functional fashion that looks stylish? I'll take it! Who would have thought comfortable clothes (that feel like PJs) could look so sleek?
Your styling options are endless with an outfit like this. I love pairing black and navy together, so my matte navy handbag seems fitting. I've added a fun summer scarf on the handle for a pop of color too.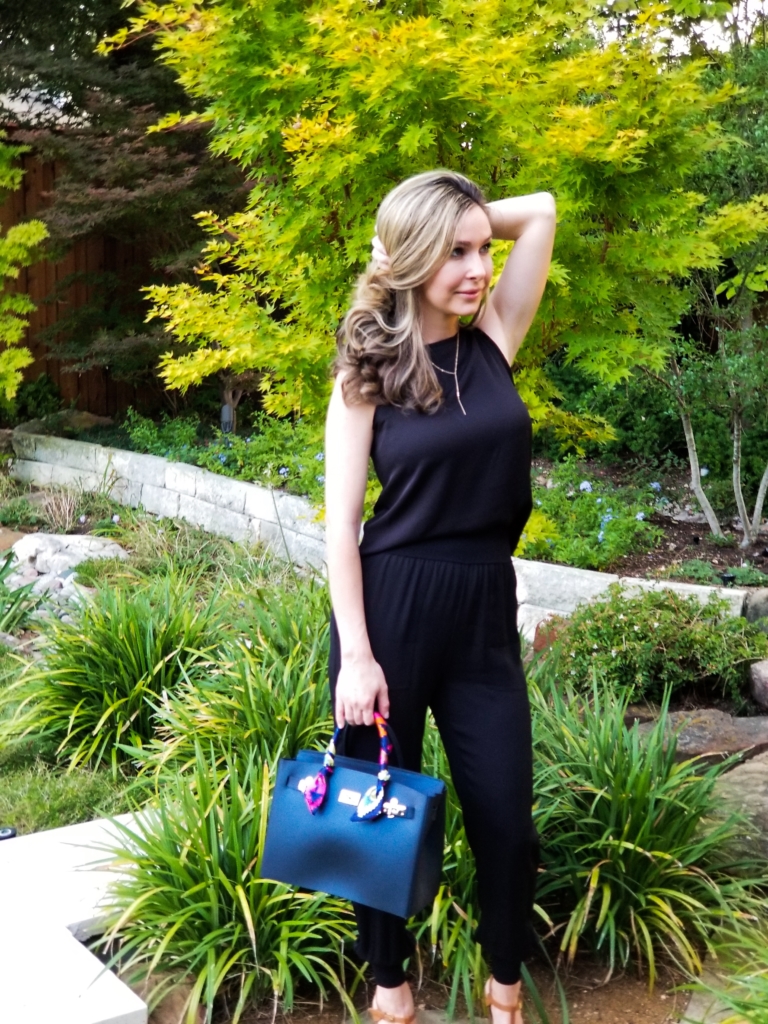 The slimming effect of these black pants are sure to flatter the figure of any woman– no matter your size. I wear the pants hiked up on my waist to accentuate my slimmest area. The waistband is super stretchy; perfect for a dinner date.
Sass this look up with heels, or add a khaki blazer for the office. After work, dress it down with your favorite slides. Whatever you decide shoe wise, go for a contrast in color to ground the look.
Don't you just love this summer bag? At first glance, it may look like an Hermès Birkin. No ma'am! This is a waterproof BIKI bag. It's versatile, very affordable and perfect for summer! –> To see the entire BLK Sheep handbag collection, click the link at the bottom under outfit details.
Cheers to looking summer chic and feeling comfortable while doing it!
Outfit details–
Theory Silk Tank: Here
Theory Silk Joggers: Here
BIKI 30 Hangbag: Here
Saint Laurent Tribute Sandal: Here
Necklace 1: Sydney Evan Evil Eye necklace; similar Here
Necklace 2: Gold bar lariat by St. Raine. Use code LAURASTYLE for 15% off– Here
Interested in booking a style consultation with Laura? Shoot us an e-mail at: Laura@life-stylebylaura.com